Kamloops, the traditional territory of the Shuswap speaking Secwpemc people offers a warm welcome and an agreeable culture.
"Kamloops" is the English adaptation of the Shuswap word "Tk'əmlúps", which means "meeting of the waters."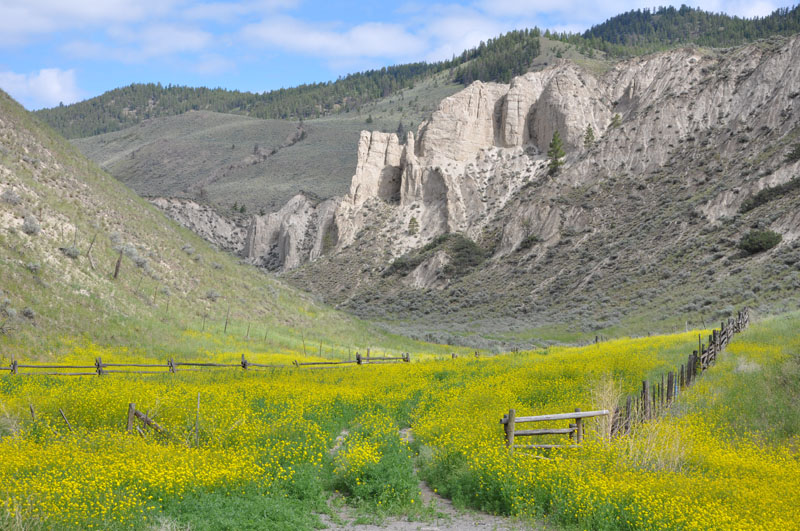 Mustard seed meadow and old cattle fence with hoodoos in the background
The surrounding Kamloops terrain features rolling grasslands,  hoodoo rock formations and outcroppings, mustard weed meadows, sagebrush and tumbleweed.
Arts, culture, events, festivals, outdoor adventure and wildlife spotting makes Kamloops a great destination.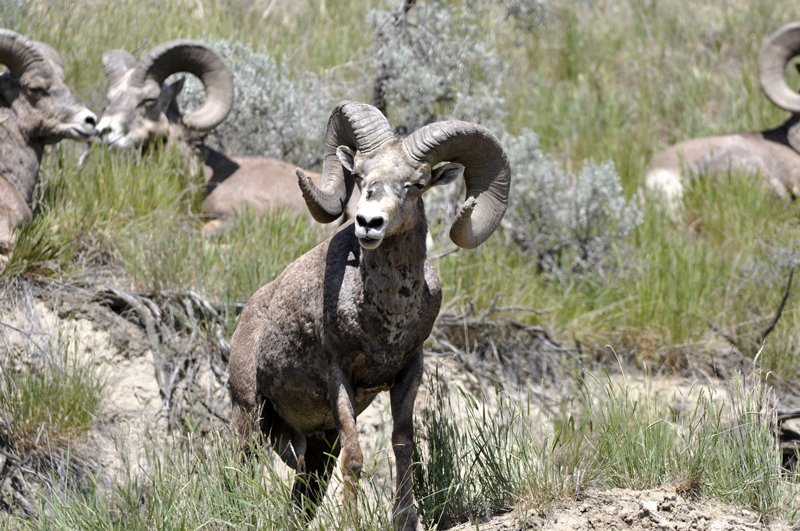 California Bighorn Sheep
Kamloops city centre is located close to where the North and South branches of the Thompson River flow together.
The downtown heart of the city is home to cafes, restaurants, boutique & specialty shopping and local retailers.

Kamloops "back alley" art
The hub of the city is flanked by the downtown branch of the Kamloops Library and Art Gallery on one end with City Hall on the opposite end and it's only a few minutes walk to Riverside Park which borders the North and South Thompson Rivers. 
The downtown core host activities and events year round.

Kamloops enjoys a talented and thriving community of artists and galleries and public "back alley" art.
First Nations culture is also proudly represented in various settings throughout the city. A major cultural event is the 3-day Kamloopa Powwow which is held annually over the August long weekend.
Kamloopa Powwow, one of the largest in Western Canada
Amazing sunsets, natural beauty and splendid views makes Kamloops a great place to live and visit and could be just a few of the reasons why you might want to come.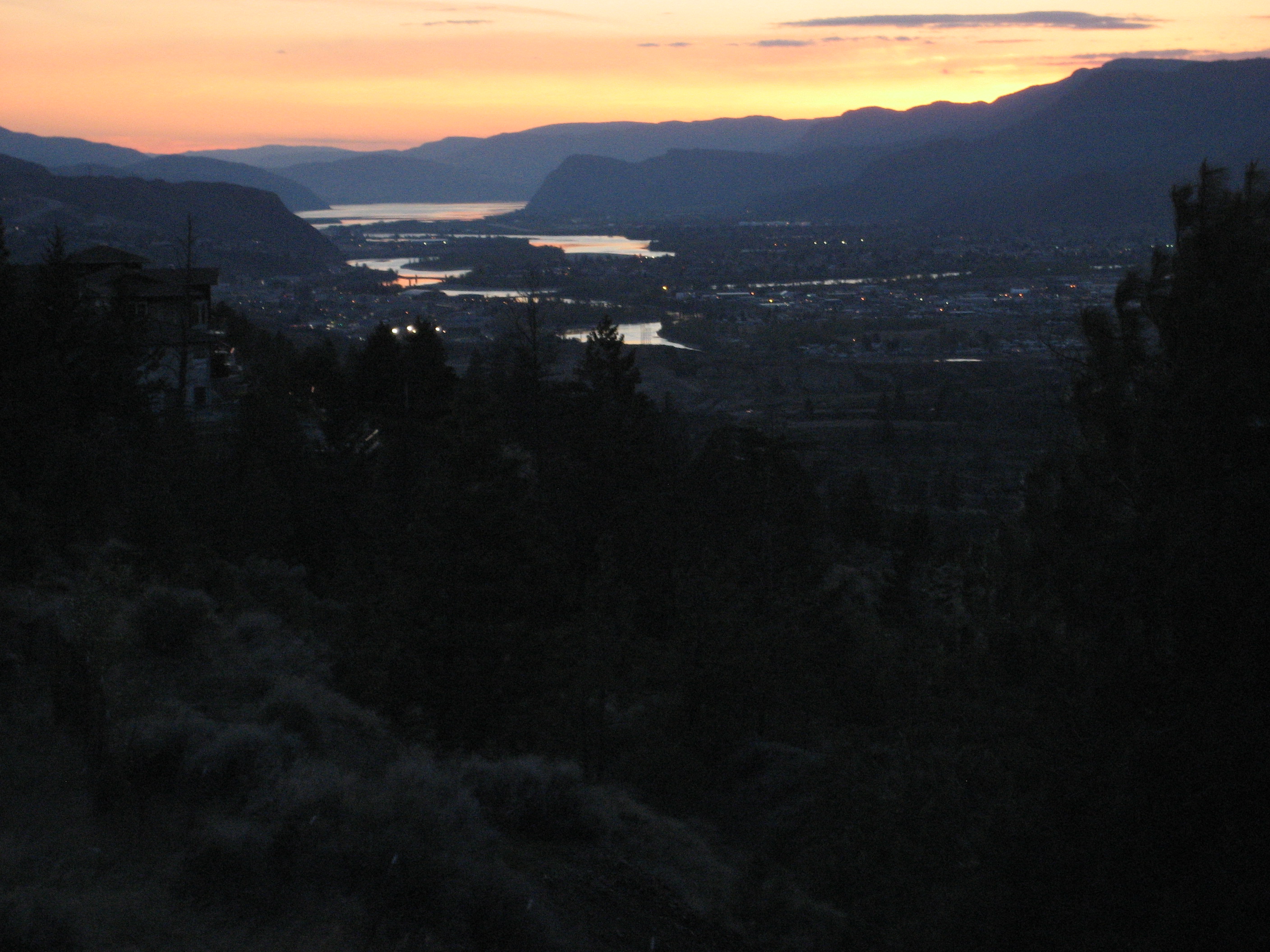 Sunset over Kamloops
Return often for information about Kamloops local business, local events, local heroes and local stories.

Subscribe to KamloopsNewsAndReviews blog so you don't miss a thing!

Tell us about your visit to paradise or send us a review of the parts of the city that you want to share with everyone.

And, If you are a family owned local business or a non-profit club, or service and would like us to share your news, fill in the "Local Business" form.


Find us on Facebook and Share Your Kamloops News with Us!

Top of Kamloops News And Reviews Page