Be TEASed
fresh healthy food

Serving fresh healthy food Be TEASed restaurant is tucked away on the corner of the Landmark Centre across from TRU.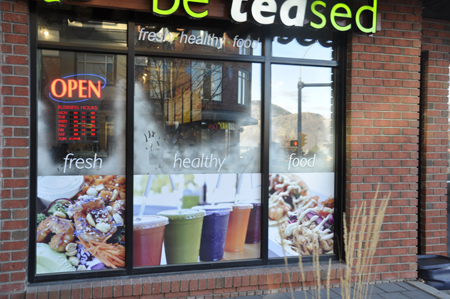 The small family-run restaurant has been relying on word of mouth and people organically spreading the word on social media and is just starting to emerge from obscurity.

The cute moniker Be TEASed started out as the slogan for the tea company "Shuswap Infusions Tea" for owners Sharon Toews and Mike Gregorig.

Sharon actually started in 2010 with tea-infused cupcakes and scones at the farmers' market and once Sharon and Mike, became a couple, the pair got creative and built a food truck in the heart of Scotch Creek preparing beer-braised chicken tacos infused with Matcha tea lime dressing and salad.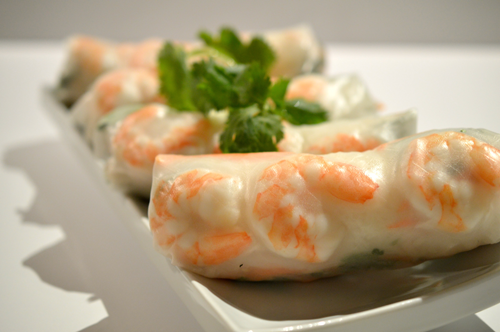 salad rolls
The restaurant opened in 2016 as an extended version of the food truck and wraps and a ninja bowl dish with tea-infused rice got added to the menu that according to Sharon has become their most popular dish.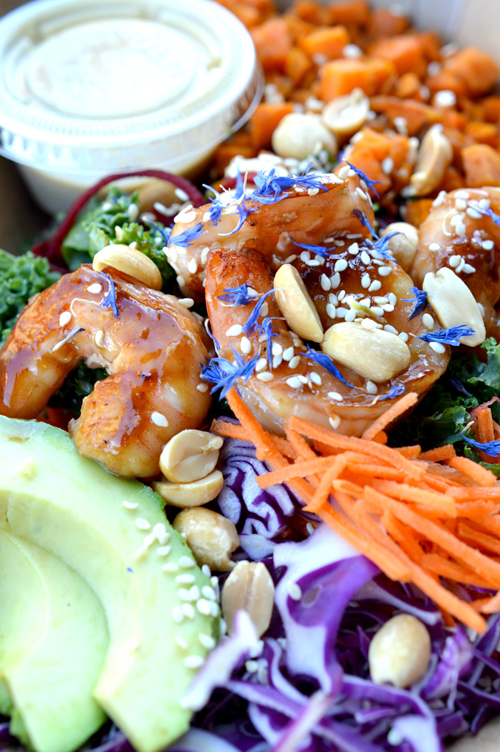 ninja bowl
Sharon describes the restaurant atmosphere as cozy and trendy. "I think everyone really loves it. It's got a good vibe, good music and it's a really fun, fun place to be."

As well as popping in for a bite Be TEASed also offers several dining options.
Be TEASed regular food menu items can be ordered online
"We focus on good fats like avocado and proper protein like hard-boiled eggs, spirulina and chia seeds and we only use plant-based protein powder for our smoothies.

Meals are designed to accommodate any sort of healthy lifestyle you're trying to achieve with wheat-free, gluten-free food, and vegan options."

Frozen wholesome food for people who don't have time to cook
We definitely can accommodate any sort of healthy lifestyle people are trying to achieve.

These are fully cooked mama's home cooking dishes including lasagna, shepherd's pies, cabbage rolls and meatloaf. You just take these meals home and put them in the oven for a nice, wholesome "comfort food" meal.

Gourmet Meal Prep
Pre-order the Gourmet Healthy Meal Prep service 24 hours in advance.

For meal prep order Sunday/ Wednesday by noon for Monday/Thursday pickup. You can choose from three breakfasts, three lunches and three dinners.

There's no minimum requirement so you can order one meal if you wish. These meals are ready to eat with a reheat and recommended to be consumed within three days.

Sharon describes the restaurant as fully healthy, fresh food. "We are exactly what you see is what you get. I think we're one of the only places in Kamloops that offer this service. It's hard to find quick healthy food on the go."
The restaurant is also working on a casual night feel and have started to do tea infused cocktails like the peachy lime mojito and have local beers and kombucha on tap.

Looking to the future anything is possible…

"We've also have trailer and have started doing film catering which has been a lot of fun....and also look for us at big  festivals.

We're booked into Roots N Blues for Summer 2018 and we're booked into Penticton Peach Fest.

We also do lots of catering business luncheons, weddings, anniversaries; we can take care of it all."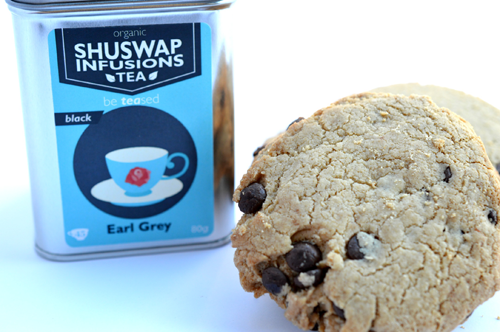 BeTeased is open

Monday & Tuesday 8am-7pm
Wednesday-Friday's 8am-9pm
Sat 9am-9pm
Sunday 10am-6pm